Let us take away the problems of moving.
Our drivers and helpers are your moving managers, and are trained in careful loading and unloading techniques. Our moving professionals go above and beyond to please those we serve. We know how important your possessions are to you and treat them with utmost care.
For the do-it-yourselfer, we have all of our packing materials available for sale. You can pack as little or as much as you wish, and we'll take care of the rest. Remember there is no valuation on items not professionally packed by our moving experts.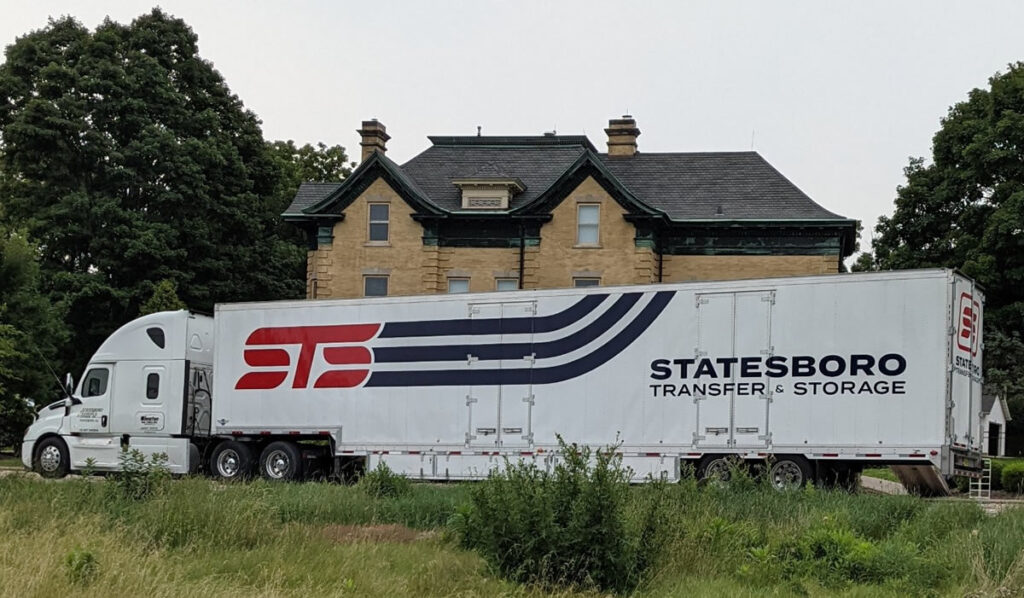 When professional packing is required, only smiling, competent professionals will accomplish this with the best materials. We also provide specialized crating services for large fragile items. Normally, items in dressers and chest of drawers can remain in the drawers during your move. Please don't over pack or over load the drawers as it will cause damage to the drawers. Keep in mind that dressers will have to be empty if they need to be turned on their side to be moved, as drawers aren't designed to bear weight when turned on their sides. Keep hard or fragile items out of drawers for transport.
Storage and Warehouse Facilities
Statesboro Transfer & Storage, Inc. can accommodate your personal storage needs on a short or long-term basis. Your possessions are stored in individual large wooden storage containers and completely secure in our 30,000-square foot warehouse. Hundreds of Armed Forces personnel store their household goods with us for 3 years or more. We are approved by the U.S. government and inspected regularly to insure only the best is good enough for our military. Civilian or military, the same superior service and equipment is used.
We traditionally service our jobs locally on our own moving equipment. Please click here to read about our storage facilities, or click here to request a quote for your next move.